Making Mandarin Fun and Easy!
Not Your Typical Mandarin Online Course
Situational Video Lessons
Engaging Audio Lessons
Interactive Dictionary
Exclusive Say it Right Series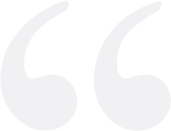 When I was learning Mandarin, ChinesePod was my favourite resource by far. It was essential in getting me up to basic conversational level in just a few months. I recommend it to everyone learning Chinese!

ChinesePod is an incredible resource for mastering spoken Chinese - a vast library of entertaining lessons from a great collection of teachers, all short and friendly enough to squeeze into a busy schedule.

ChinesePod has such a vast scope of topics and diversity in levels, which makes it extremely convenient to progress, never-mind the entertaining hosts, great top-down approach and super useful additional content!

The lessons have given me the opportunity to reconnect with my roots and the ability to connect with people from all around the world.